Training & Experience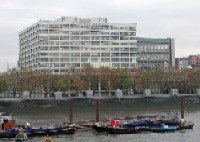 After graduating from St Thomas's Hospital Medical School in London in 1989, I completed ten years of general training in ophthalmology at major teaching centres in Southampton, Birmingham, Norwich and Cambridge.

I also spent six months working in Brisbane, Australia on a training exchange with an Australian ophthalmologist - a fascinating and valuable experience. As in every other medical post, I spent regular periods on call for eye emergencies, except that in Brisbane I was covering the whole of Queensland - an area over seven times larger than the UK!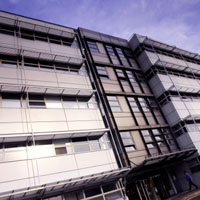 Having become interested in genetics prior to starting my medical training and in order to further my particular interest in the genetic basis of eye disease, I took two years out to undertake a university research project, funded by the Guide Dogs for the Blind Association and based at the Cambridge Institute for Medical Research.

The subject of my research was a condition known as Congenital Stationary Night Blindness. The work involved examining and testing patients, laboratory work analysing DNA samples and a lot of learning, reading and, finally, writing to produce my MD thesis as well as a number of papers in the medical journals.
After completing my general training, I spent a year as a Clinical Fellow at Great Ormond Street Childrens Hospital in London, gaining further specialist experience in all aspects of paediatric and inherited eye disease, in the company of renowned experts in the field.
I was appointed to a consultant post at Addenbrooke's Hospital, Cambridge in 2001.
In addition to my clinical work, I am a member of the Paediatric Sub-committee of the Royal College of Ophthalmologists, as well as a member of the British and Irish Paediatric Ophthalmology and Strabismus Association, the Ulverscroft Vision research group, the UK Retinopathy of prematurity interest group, and the British Isles Congenital Cataract interest group.
I am actively involved in carrying out and supervising ophthalmic research, and have been an Associate Lecturer at Cambridge University since 2003.